Vintage Dan Millstein Wool Tweed Skirt Suit with White Mink Trim Collar Now Available in the Shop on Etsy!
Finally uploaded this beautiful Twee Suit from Dan Millstein. I found this lovely peice in Greenwich Connecticut. I was once offered to take (of course pay) many wonderful Vintage Peices from a very large home on Greenwich, which was built in 1900 and was ultimately demolished to make way for multiple homes since it sat on a large property.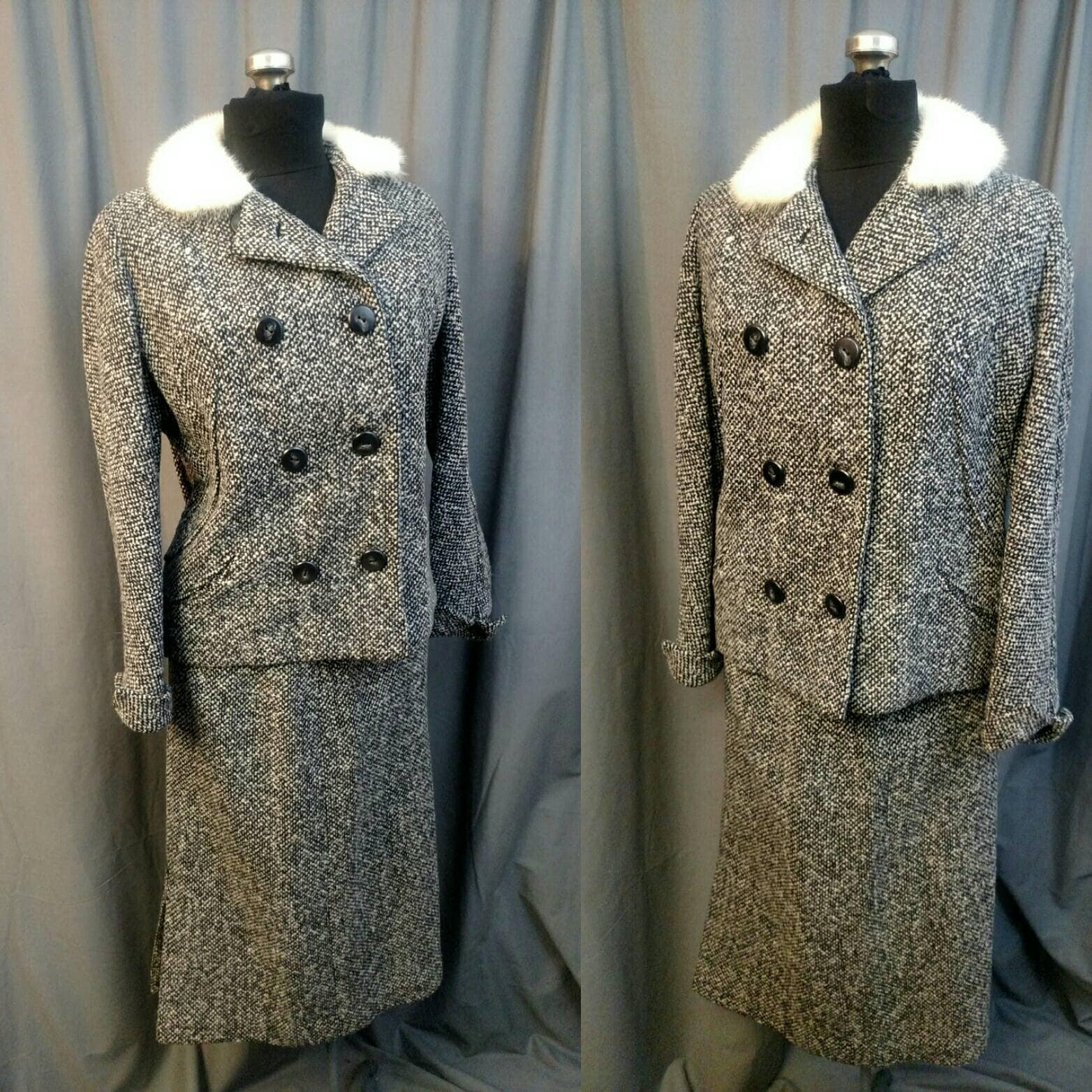 This suit belonged to a pediatrician, a woman that became a doctor in the 1940s, which was almost unheard of during that time.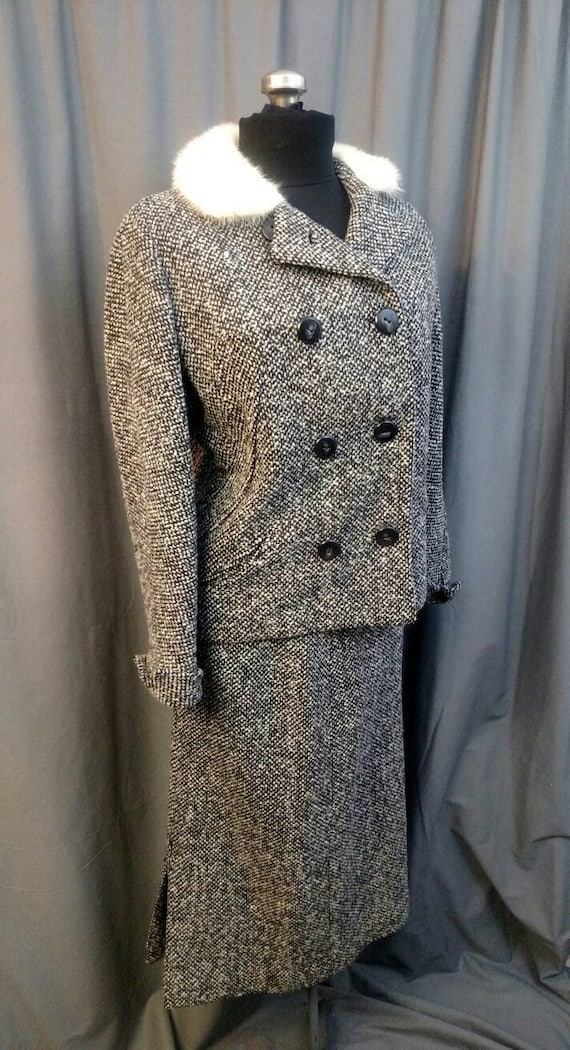 Beautifuly Made, the Suit Jacket can be worn as a coat. It will look fabulous with Jeans or dress pants over a shirt or blouse.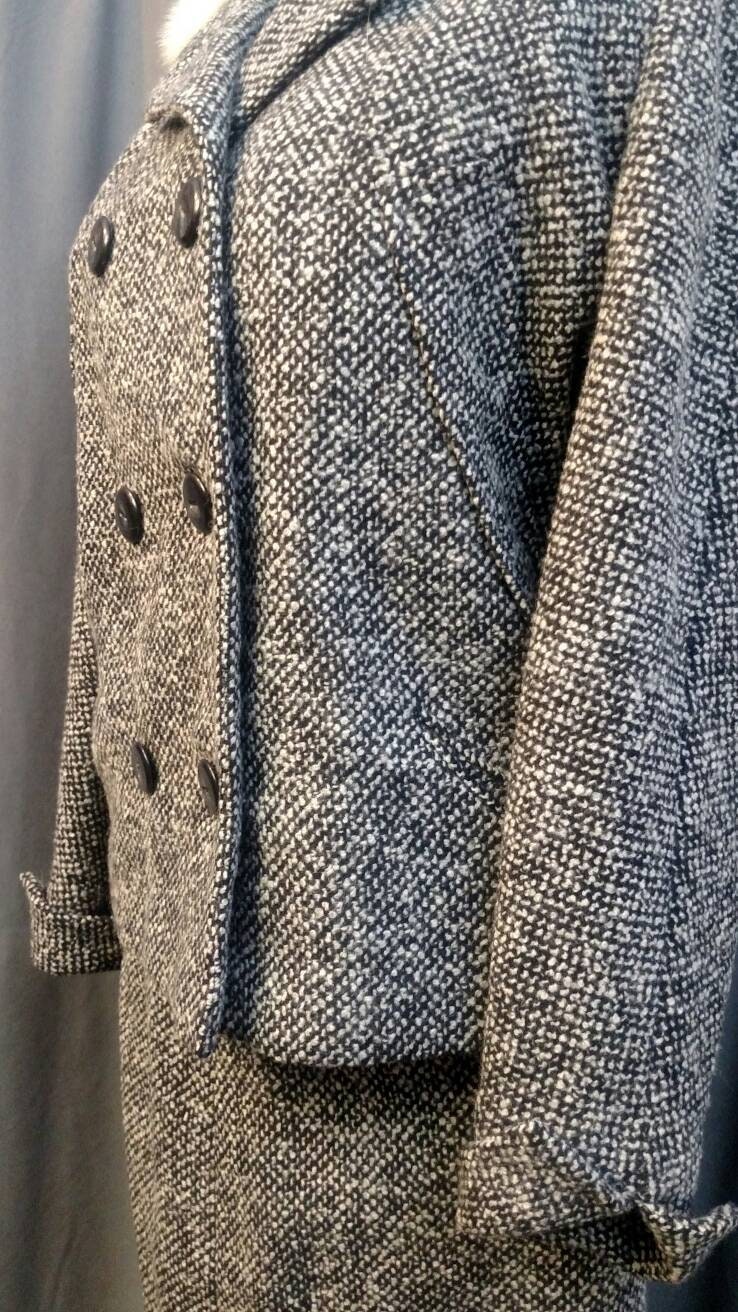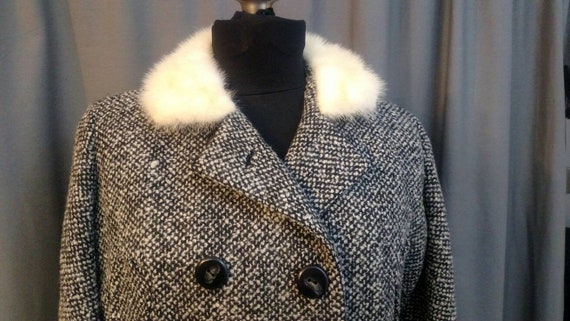 In Excellent Condition, the White Mink Collar is a nice touch to this tweed piece, it also helps to stay warm and in place of a scarf.