We mostly sell anything from the 1920s to the 1980s in our shop on Etsy.com but I saw these two pairs of Pants that just happent to catch my eye. Both of them turned out to be Suede Pants. The Valentino pair is made of Goat Leather in a Camel color. Super buttery Soft, constructed of four panels and an additional one running down the middle of each leg, which creates a flap below the knee. Flowing as you walk,,,oh, I can just see it while wearing a pair of rugged cowboy boots.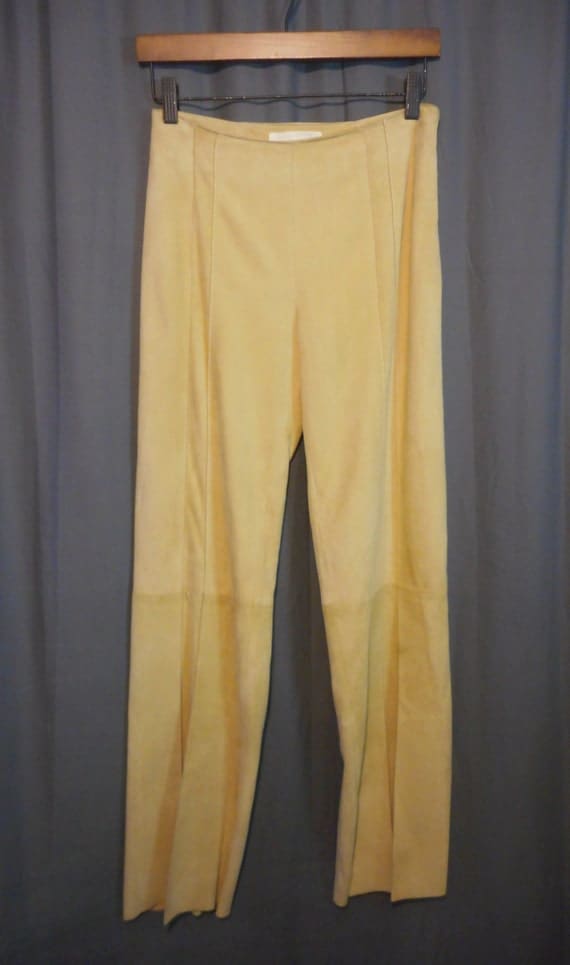 Vintage Valentino Goat leather Suede Pants with side zipper, Paneled, Size 6
The other that caught my eye was a Leopard print on Suede Leather by Dolce & Gabbana! Super Sexy and HOT! This pair is a bit more sturdy and thicker than the Valentino pair, but just as fabulous. Belled at the bottom, this number can be worn with a typical chunky 70s Platform, but I find that kind of boring. I somehow mix up my era, which is totally a personal taste. I think Cowboy boots would go great with these too, but for a different look, I would probably wear a Pointy Stiletto Boot with these too hot to handle suede pants !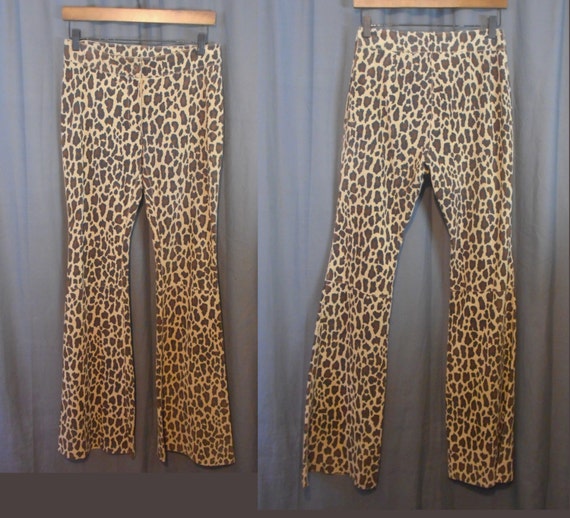 Vintage 1990s Dolce & Gabbana Suede Leather Leopard Print Pants made in Italy Size 30'' x 35''
Both Available in my Shop, Vintage 201 - Thanks for looking! ~ Gina