Guys, Guys, Guys!! We got Guy's Stuff, Vintage Shoes and Vintage Silk Ties Part 1
Hey you Guys!
Back in September, I blogged about hitting it big time with finding Vintage Treasures in a old Mansion that a friend hooked me up with.
I mentioned that I would be selling Vintage
Quality
Mens Wear, Shoes and Accessories for the first time.
Well, I started posting all sorts of Vintage Shoes, some Alligator, Wingtips, Loafers and beautiful, and I mean BEAUTIFUL Silk Ties all from the 1930s to the 1970s. Some of these item are for Sale on my Etsy Store web site, but only a fraction of them are up at the time.
Some of the name brands and store include, Saks Fifth Avenue, Lanvin (Silk Ties) Mauri Italian Shoes, Johnston and Murphy Shoes, Stacy Adams Shoes, Lefcourt Shoes, RR Bunting Bespoke Shoes, John Blythe Ties, John Nortman Ties, Macclesfield
Ties,Italian Hand Made or Bench Made shoes and many more.
There are many more to prep and post! I will be getting more Mens Shoes and Ties up soon and eventually I will be posting Mens Suits, Jackets, Coats, Shirts and accessories.
Just as a preview to my collection, I have decided to post some photos here of the first round of Vintage Mens Dress Shoes and Silk Ties. .
...Enjoy them if you will and look back for additions every week!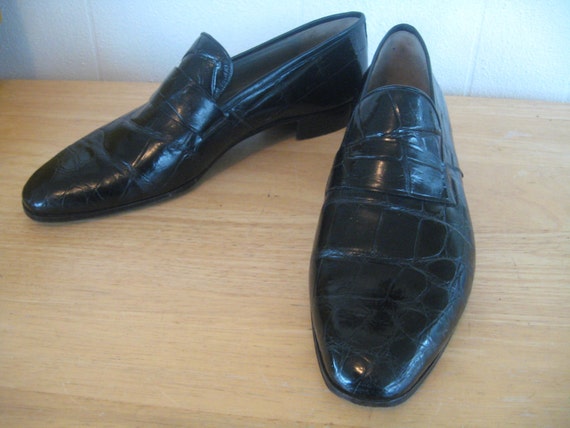 Thank you for reading and have a FAB Day!!! ~ Gina